For those of you who would rather listen than read, I have created a video of this article for you.
Here is the link mentioned in the video
While the focus of this site is affiliate marketing, I believe it is important for seniors to create products of their own to be truly successful.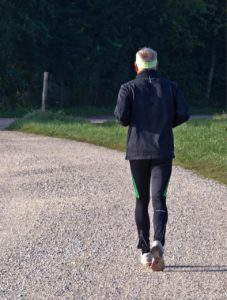 DON'T RUN AWAY!
Really, you should keep reading to find out why this is so important.
Why Senior Affiliate Marketers Need Their Own Product?
One of the challenges of affiliate marketing is making yourself stand out from all the other affiliates out there.
Luckily for you, most affiliates do not bother to create their own bonus for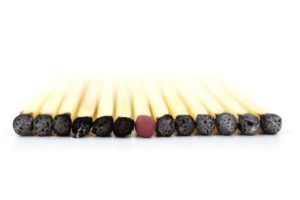 the product they are promoting.
This is where you can stand out from the crowd!
You have already done your research when you selected the niche and the product(s) you want to promote.  Use that research to come up with a USEFUL bonus or two that people will want to get from you.
I see so many affiliates just throw up a bunch of resell rights products that anyone can get as their bonuses.  Sometimes the bonuses are not even related to the product or niche.
Once your customers see the extra value that you offer, they will be much more likely to listen to your next offer and buy through your link.
What Can You Create for a Bonus?
First, it will be a digital product, something your customers can download.
Second, it should be related to the product or at the least, the niche.
Last, it must be something your customer will find useful.
Make sure you check out the bonuses offered by the vendor of the product.  You don't want to duplicate them but compliment them.
You should also go through the product yourself and look for where you can enhance it.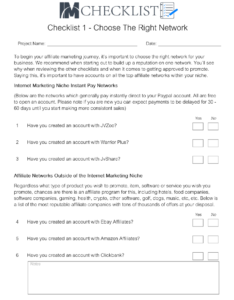 Checklists are a great bonus to offer and do not take a lot of work to create.
Workbooks are another great bonus for any product where people are learning a new skill or hobby.
Perhaps you could create videos of you using the product and show your customers how to get the most out of it.
You can see an example of the type of product I offer as bonuses for a product I am promoting as an affiliate here.  Notice that the bonuses compliment the product I am promoting.
How many bonuses is too many?
What is the buyer going to do with 40 bonus products?
If they even bother to download them all, they will probably just sit there on the hard drive, collecting digital dust.
Top affiliates have maybe 2 or 3 very relevant and worthy bonuses that buyers want.  Offering 40 eBooks that you yanked out of a PLR site and which date back to 1999 is not going to help your cause.
So, it's best to exercise common sense in your marketing and aim to create  products that are worthwhile.
Re-purpose Your Bonuses
Depending on your niche and what you have created for your bonuses, you could group them together and sell them yourself.
Many successful affiliate marketers also create and sell their own products and will offer them as bonuses for other peoples products.
It is not difficult to do and you have done most of the work already.
Not only that, on your review page for the affiliate product, you can give your product a dollar value and even link to your sales page and say something like…  "but DON'T buy from there as you can get it free when you pick up product xyz from the link below."
So, create products of your own to use as bonuses and watch your affiliate commissions increase.